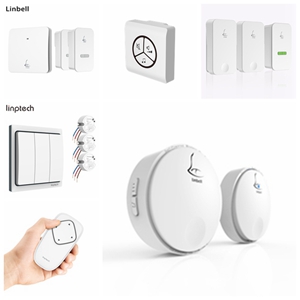 Wuhan Linptech Co., Ltd. has been focusing on the safe and environmentally friendly wireless micro-kinetic power generation technology and products development for 11 years, and being committed to providing wireless self-powered intelligent products and services to consumers and industry clients around the world to realize the no battery of wireless control . The company has self-powered wireless switches, smart actuators and self-powered wireless doorbells and other kinds of products . With industry-leading technical advantages, exquisite design and excellent high quality, Linptech has won the trust of millions of users. Our products are widely used in homes, apartments and real estate , hotels, offices, garbage disposal and other industries.

Linptech is a national high-tech enterprise which integrate scientific research, design, production, sales and service. we have more than 100 core patents at home and abroad and have stable and reliable product design experience, the products are approved by the global quality and safety.
Linptech is the supplier of Wuhan anti-epidemic capsule hospital to offer self-powered wireless pager in 2020 and the partner of the Tokyo Olympics.